Top 5 Indicators you need to know for technical analysis
Moving average (MA)
The MA – or 'simple moving average' (SMA) – is an indicator used to identify the direction of a current price trend, without the interference of shorter-term price spikes. The MA indicator combines price points of a financial instrument over a specified time frame and divides it by the number of data points to present a single trend line.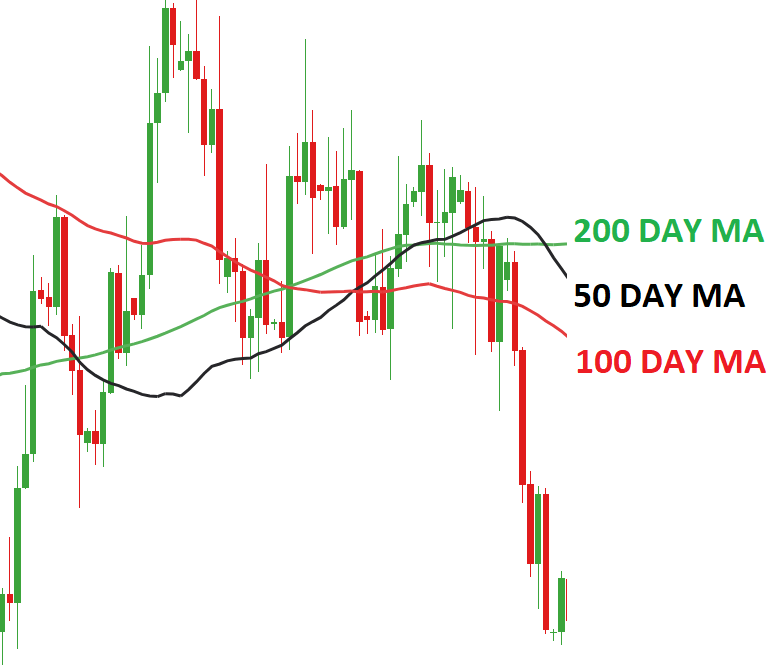 Exponential moving average (EMA)
EMA is another form of moving average. Unlike the SMA, it places a greater weight on recent data points, making data more responsive to new information. When used with other indicators, EMAs can help traders confirm significant market moves and gauge their legitimacy.
Bollinger bands
A Bollinger band is an indicator that provides a range within which the price of an asset typically trades. The width of the band increases and decreases to reflect recent volatility. The closer the bands are to each other – or the 'narrower' they are – the lower the perceived volatility of the financial instrument. The wider the bands, the higher the perceived volatility.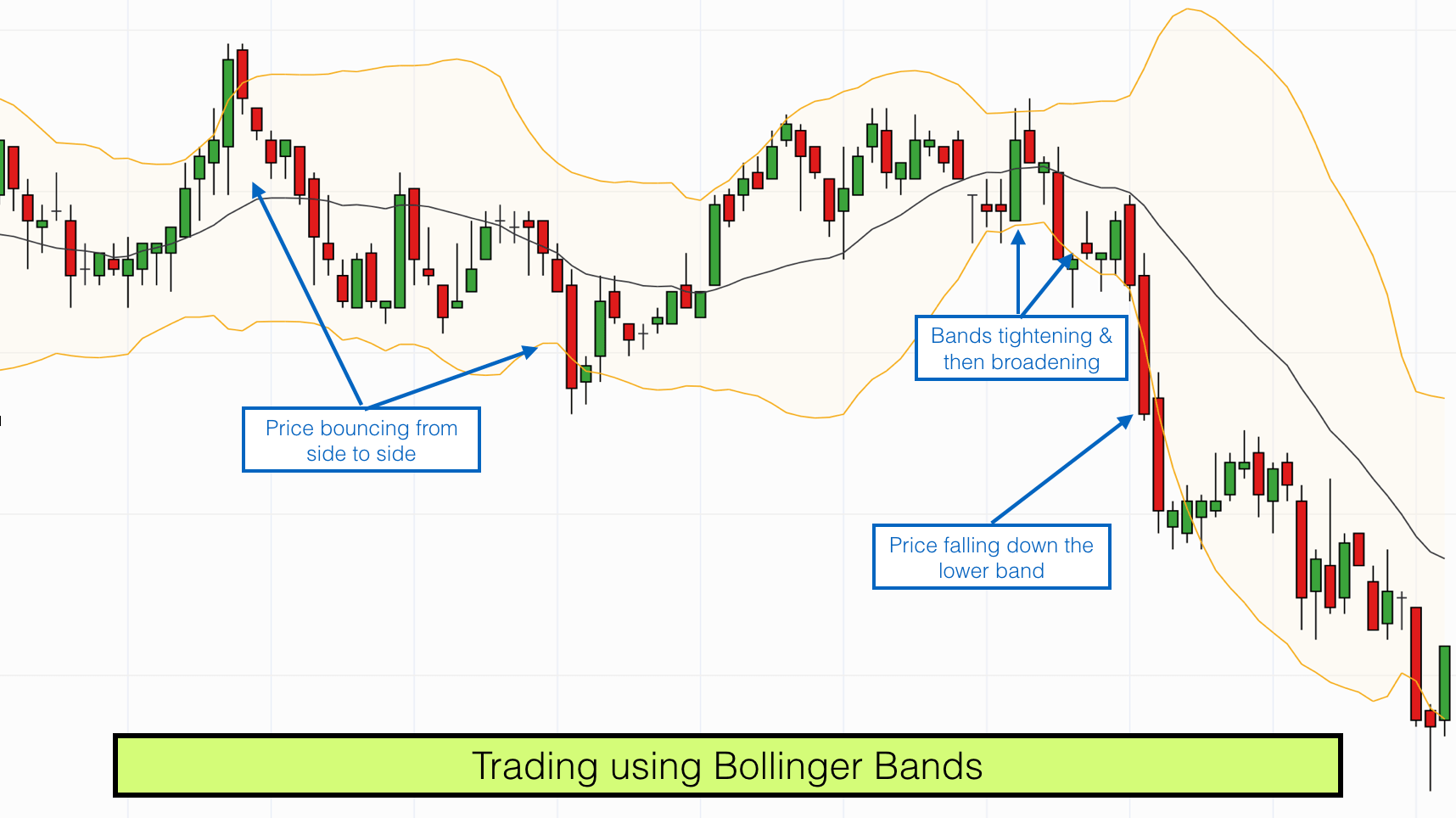 Relative strength index (RSI)
RSI is mostly used to help traders identify momentum, market conditions and warning signals for dangerous price movements. RSI is expressed as a figure between 0 and 100. An asset around the 70 level is often considered overbought, while an asset at or near 30 is often considered oversold.
Stochastic oscillator
A stochastic oscillator is an indicator that compares a specific closing price of an asset to a range of its prices over time – showing momentum and trend strength. It uses a scale of 0 to 100. A reading below 20 generally represents an oversold market and a reading above 80 an overbought market. However, if a strong trend is present, a correction or rally will not necessarily ensue.